Legislative Report

By Don Burns, Legislative Representative, NFB of California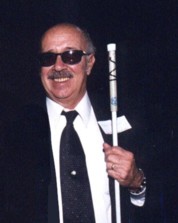 Don Burns, NFBC Legislative
Representative
Our legislative efforts this year have continued to focus on the education of blind children and on access issues. We found Assemblymember Leland Yee to be very interested in the education of blind students. He was pleased to introduce AB-1010 (forgiveness loans for teachers of the visually impaired).
Although we now have Braille literacy requirements and Braille standards legislation, there is still a tremendous shortage of special education teachers who are qualified to teach Braille. The possibility of providing forgiveness of student loans for teachers working toward their special ed credential is hoped to be viewed as an incentive for such teachers.
AB-467, John Dutra (accessible vending machines for public transit), again addresses the issue of non-accessible access for the blind population. This bill would make it mandatory for any new machine purchased or upgraded after January 1, 2005 to have audible access for blind and visually impaired travelers. There is a great deal of interest in this legislation.
The City of Sacramento has already undertaken the installation of audible ticket machines as a result of our legislative efforts.
At the time of this writing, both of these bills are awaiting committee assignments on the Senate side.
In recent months Chad Allen has accompanied me to Sacramento to assist in testifying for our legislation. He has become reliable and competent and now serves as my legislative assistant.

---
Previous | Table of Contents | Next