Shirley Bailiff Honored by Beach Cities Chapter

By Fred Chambers, Vice President, Beach Cities Chapter,
with assistance from Joyce Wales, President, Parents of Blind Children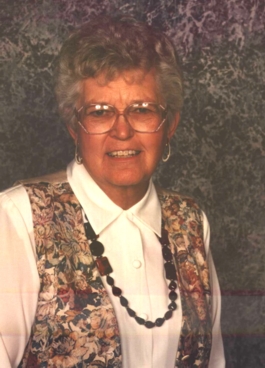 Shirley Baillif


Editor's Note: Fred Chambers is vice-president of the Beach Cities Chapter, NFBC, and second vice-president of the Agriculture & Equestrian Division, NFB. He can be reached by phone (760) 505-8500 or email regenerative@earthlink.net.
The Beach Cities Chapter celebrated its first anniversary by hosting an event to recognize people, organizations and companies that were especially helpful during 2002. Some honorees were well-known boosters of our fledgling chapter: people like president Nancy Burns, legislative representative Don Burns, the local Witch Creek Winery, Grand Gifts & Stationers, Cub Scout Pack 64 and the Carlsbad Lions Club. Less well-known friends, faculty and staff of local colleges and the San Diego Center for the Blind were recognized for their support and guidance. Chapter member John Mitchell was startled to win our "Member of the Year" certificate. Of all the honorees, the most deserving and most surprised was Shirley Bailiff.
During planning meetings, members discussed various nominees. Some were shot down quickly. Others smoldered to a slow fizzle. We could not personally reward everybody. Shirley Bailiff's name kept rising to the top. We wanted to do something to recognize her decades of dedication to the movement. Shirley is the mother of Michael Bailiff, past president of the NFBC's Parents of Blind Children, founding member and treasurer of the North San Diego County chapter, author of "Accentuate the Positive" (published in the Kernel Book: "What Color Is the Sun?"), and so much more. We just had to honor her commitment. Snookering her out to our Beach Cities Appreciation Day was easy. President Juliet Cody merely invited her to attend and help out. Always generous with her time, Shirley was there, ready to sell candy bars, raffle tickets, or perform her other usual tasks.
Shirley Bailiff's tireless years of involvement began when her son Michael won an NFB scholarship. Before then she had known little about the Federation. Michael went on to Yale and Georgetown, and is now a married, successful Ernst & Young lawyer in Washington, D.C. Seeing the tremendous benefit that networking with blind peers had on Michael, Shirley continued to expand her Federation participation. She thrills to see the blooming self-respect, independence, and drive to succeed that comes from membership in the National Federation of the Blind.
Our Beach Cities Appreciation Day was a success. Based in Carlsbad, in North Coastal San Diego County, the chapter grew quickly during our first year. This event was designed to show our love and gratitude for the generosity of the region's people. A total of 16 certificates of appreciation were awarded. Sets of Kernel Books and "Walking Alone and Marching Together" were donated to local city libraries. The event generated publicity, drew several new people to our meetings, and said thanks to everyone with fun, food and friendship. We shared our celebration of life, recognized a few of our favorite people, and demonstrated that we are giving back to the community. If you missed it, you can look forward to next March when we will hold another, even bigger, anniversary event. Better yet, organize your own chapter's day of celebration! You'll be glad you did.

---
Previous | Table of Contents | Next